Click here
for news archive.

Manic
April 22, 2003
Manic is a new film by Jordan Melamed that features "additional music by Thurston Moore". The movie also features tracks by Aphex Twin, Deftones, Squarepusher, Broadcast and Sleater-Kinney.
Opens April 25th!
Go to the website
for more details.
April 29, 2003 Update
From indieWire.com:
"MANIC" WEDNESDAY: IFC Films celebrated the New York City premiere of its upcoming "Manic" with a screening at Loews Village 7 followed by a party at CB's Gallery on Bowery. The powerful new film, produced by the company's former Next Wave Films division, features music by Thurston Moore of Sonic Youth. The rocker, with his wife and bandmate Kim Gordon in the audience, performed a terrific set of music that eventually won over the loudly chatting massses near the front of the club. After the set, Moore chatted with star Joseph Gordon-Levitt, co-star & co-writer Michael Bacall and director Jordan Melamed. Others in attendance included actress Sara Rivas, Madeleine Gavin, the film's editor (and Melamed's wife), and Jonathan Sehring and crew from IFC. The film opens today.
Click here
for the article and a picture of Thurston with the movie folks.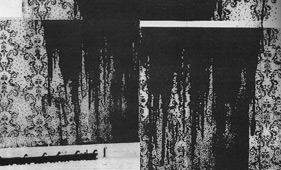 Sonic Youth
, initially comprising of guitarist / vocalists
Thurston Moore
and
Lee Ranaldo
, guitarist / bassist / vocalist
Kim Gordon
and drummer Richard Edson, were formed in New York City in 1981. A product of the No-Wave music scene of the late 1970s, the group had their roots in abrasive, experimental music, with Moore and Ranaldo having previously worked with the experimental composer Glenn Branca. The band were joined in 1985 by drummer
Steve Shelley
, and have now recorded 14 albums together, as well as many side and solo projects. Their work has been consistently challenging and innovative, and they are widely regarded as one of the most intriguing and influential bands of their time.



The requested URL was rejected. If you think this is an error, please contact the webmaster.

Your support ID is: 4184029300594954430



Fan sites