Click here
for news archive.

Sonic Youth in Cunningham Celebration
November 3, 2008
April 16 marks the 90th birthday of Merce Cunningham—one of the most important choreographers of our time—whose radical approaches to space, time, and technology continue to redefine the way we experience dance. Over the course of his celebrated career, he has forged a distinctive language of movement, illuminating the body's inherent drama and limitless capacity for change. And as a longtime collaborator of John Cage, Robert Rauschenberg, and Jasper Johns, he has played a leading role in fostering innovation across art forms.
In celebration of his birthday, Merce Cunningham Dance Company returns to BAM with the world premiere of a dazzling evening-length work created in collaboration with and performed live by underground rock legend Sonic Youth, former Led Zeppelin bassist John Paul Jones, and mixed-media sound composer Takehisa Kosugi. With an intriguing multi-tiered décor by world-renowned architect Benedetta Tagliabue, lighting by Tony and Obie-winning designer Brian MacDevitt, and costumes by Romeo Gigli, this new masterpiece is testament to the boundless imagination of a man who, on the cusp of his ninth decade, still keeps us on our toes.
More info
here
.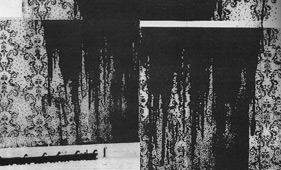 Sonic Youth
, initially comprising of guitarist / vocalists
Thurston Moore
and
Lee Ranaldo
, guitarist / bassist / vocalist
Kim Gordon
and drummer Richard Edson, were formed in New York City in 1981. A product of the No-Wave music scene of the late 1970s, the group had their roots in abrasive, experimental music, with Moore and Ranaldo having previously worked with the experimental composer Glenn Branca. The band were joined in 1985 by drummer
Steve Shelley
, and have now recorded 14 albums together, as well as many side and solo projects. Their work has been consistently challenging and innovative, and they are widely regarded as one of the most intriguing and influential bands of their time.



The requested URL was rejected. If you think this is an error, please contact the webmaster.

Your support ID is: 4184029300658215984



Fan sites